EUROPEAN SHOOTING STARS returns in 2015 to showcase Europe's best and brightest young acting talent during the opening weekend of the Berlin International Film Festival. European Film Promotion (EFP) has today announced the talented ten actors that will be heading to Berlin on 7th February. Now in its 18th year the annual talent platform has received financial support from the Creative Europe MEDIA Programme of the European Union and participating EFP member organisations.
The 2015 SHOOTING STARS have been revealed as follows: Joachim Fjelstrup (Denmark), Jannis Niewöhner (Germany), Emmi Parviainen (Finland), Hera Hilmar (Iceland), Moe Dunford (Ireland), Aistė Diržiūtė (Lithuania), Abbey Hoes (The Netherlands), Natalia de Molina (Spain), Sven Schelker (Switzerland) and Maisie Williams (UK).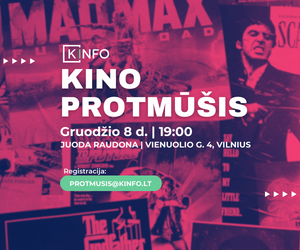 The ten gifted young actors and actresses will follow in the footsteps of previous winners, many of whom are now internationally acclaimed in their field. Alumni include Daniel Craig (UK – 2000), Daniel Brühl (Germany – 2003), Elio Germano (Italy – 2008), David Dencik (Denmark – 2007), Carey Mulligan (UK – 2009) and Alicia Vikander (Sweden – 2011).
An international jury of film industry specialists have applied their knowledge and experience to identify the most exciting talent working across Europe today, from a list of 23 nominating EFP member countries. The 2015 Jury includes actress Eva Röse (Maria Wern), UK film magazine editor Damon Wise (Empire magazine), Polish film director Malgorzata Szumowska (Elles), Slovenian film producer Danijel Hočevar (Circles) and French casting director Nathalie Cheron (Lucy).
Jury member Malgorzata Szumowska said of the announcement, "The SHOOTING STARS jury deliberated at length over what constitutes 'star quality' – that rare and special something that allows these actors to rise above their peers and to display not only impressive technical skill in their performances – but also something more. We pored over showreels and past performances of young actors from all over Europe and our discussions in Hamburg this month have resulted in what we think is a particularly strong year. "
Nikolaj Lie Kaas, Danish SHOOTING STAR in 2003 and now internationally acclaimed for such films as The Whistleblower and the Jussi Adler-Olsen novel adaption The Absent One was keen to add his best wishes to the 2015 selection: "As a recipient of this accolade, I look back very fondly on my time as a SHOOTING STAR and travelling to the Berlin International Film Festival with a group of incredibly diverse and hugely talented fellow actors, all just starting out in the industry. It was an exciting time for us all and I'm grateful to EFP for the opportunity SHOOTING STARS gave me at such a pivotal point in my career. I wish this year's SHOOTING STARS the very best of luck as they embark on their journeys".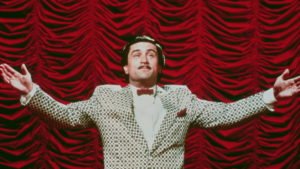 The SHOOTING STARS' debut at the Berlinale next February will include several industry meet and greet sessions with agents, casting directors and filmmakers – as well as interviews with international media and evening receptions across three eventful days of networking at one of the most significant film festivals of the year. On February 9th, all EUROPEAN SHOOTING STARS will be presented with an individual award celebrating their achievements, as part of a red carpet ceremony at the Berlinale Palast.
Each year the project is supported by generous promotional partners and this year, these will include luxury jewellery brand Tesiro, who are supporting the initiative in the seventh year.
The UK film journalists and jury members Charles Gant (2014) and Damon Wise (2015) will be following the SHOOTING STARS activity before and at the 2015 Berlinale: http://europeanshooting-stars.blogspot.co.uk/