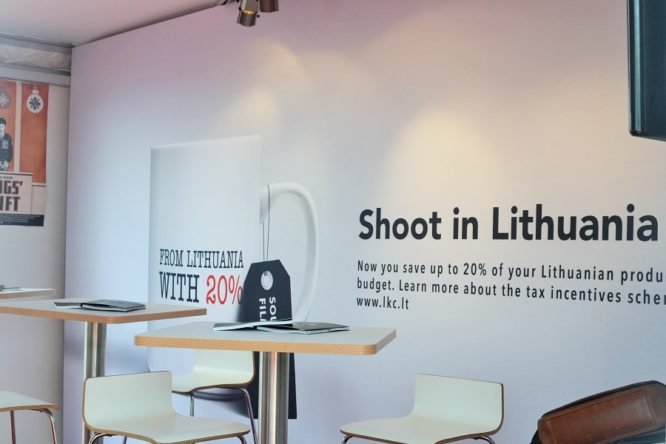 Representatives of the Lithuanian film industry will attend the film market Le Marché du Film that will take place on May 11–20 within the scope of the Cannes Film Festival.
The Lithuanian pavilion will showcase the advantages of the corporate tax exemption and filming opportunities in Lithuania and facilitate networking with potential partners from Lithuania. Scenes and trailers from national films will be screened in the pavilion. Visitors will find publications Shoot in Lithuania and Lithuanian Films from the Lithuanian Film Centre that contain additional useful information about film projects and production services. Representatives of the Lithuanian film industry at the Cannes film market will present their projects and services, look for international business partners, and organise business meetings in the pavilion.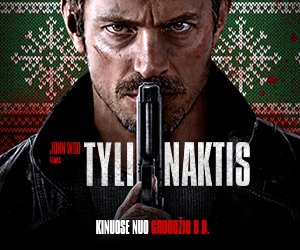 At the networking platform Producers on the Move organised by the European Film Promotion, Lithuania will be represented by the producer Dagnė Vildžiūnaitė who will introduce her latest projects – Lithuanian and Romanian co-production Together Forever (directed by Lina Lužytė), Lithuanian and Croatian project Breathing Into Marble (directed by Giedrė Beinoriūtė), and film project People We Know Are Confused (directed by Tomas Smulkis).
The Producers on the Move platform is attended by 20 most active producers from across the Europe who have passed a unique selection and have expertise in international cooperation. Dagnė Vildžiūnaitė was nominated for the programme by the Lithuanian Film Centre.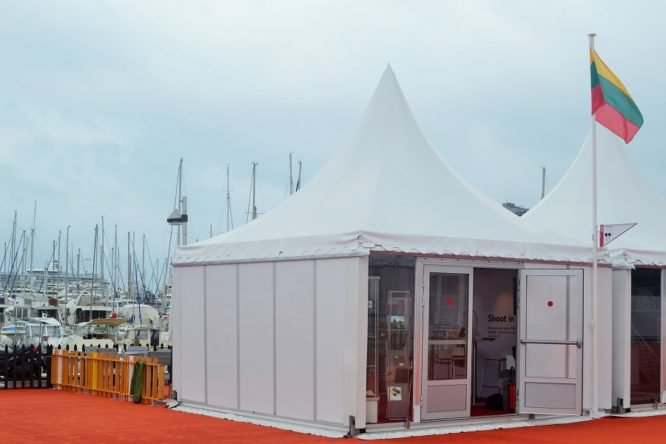 The special screenings for film industry professionals at the Cannes Film Festival will include the Kings' Shift by Ignas Miškinis. The film was premiered at the Lithuanian film festival "Kino pavasaris" this year. The authors hope to pitch their work to international distributors, sales agents, festival programmers and other film professionals at the screening.
The exclusive Short Film Corner open from May 16 to 22 will include a programme of Lithuanian shorts with six films created from 2015 to 2016 – Anthology of the Plot (directed by Artūras Jevdokimovas), Bridges (directed by Austėja Urbaitė), Drought (directed by Agnė Kupšytė), Igloo (directed by Marija Kavtaradzė), Cold Springs (directed by Giedrė Narušytė Boots), and Back (directed by Gabrielė Urbonaitė). Programmes prepared by the Lithuanian short film agency Lithuanian Shorts have been screened at the Short Film Corner every year since 2013.
Senior programmer of International Vilnius Film festival 'Kino pavasaris' Edvinas Pukšta will be as jury member of the Director's fortnight section. Edvinas Pukšta is the member of CICAE association.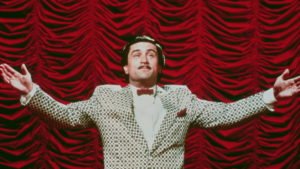 The showcase of Lithuanian film industry at the Cannes Film Festival is organised and funded by the Lithuanian Film Centre.